Back
CYCLING - Plitvice Lakes
An active vacation in Plitvice Lakes includes visiting various natural sights of which Plitvice National Park is one of the most beautiful and certainly unique in the Lika area. While cycling, discover the hidden parts of Plitvice Lakes. Take the easy routes cycling around the lake or master the demanding mountain trails. Everyone can find a trail for himself.
Plitvice Road (3) is a long cycling route from Korenica to the Upper Plitvice Lakes that crosses the hidden jewels of Plitvice – the Black and White Rivers.
The cycling route along the Korenica fields (4) follows the small Matica River to its abyss and then climbs to the belvedere with a grand view of the Korenica fields on one side and Bijelopolje on the other with Mrsinj and Plješevica mountains.
The route around Mrsinj (5) along Matica source crosses the fields and pastures encircling Mrsinj. The ride crosses typical Lika ambience with forests and pastures taking turns. The route along the flanks of Plješevica (6) ascends in some places to reach the altitude of 1,000 metres. That route offers marvellous views of the Korenica fields and Bijelopolje as well as Plješevica peak. The cycling route crosses the flanks of Mrsinj and descends along the old shepherds' path to the Korenica fields (7). The descent is unique along and earth and stone base so be prepared for a ride over rough terrain.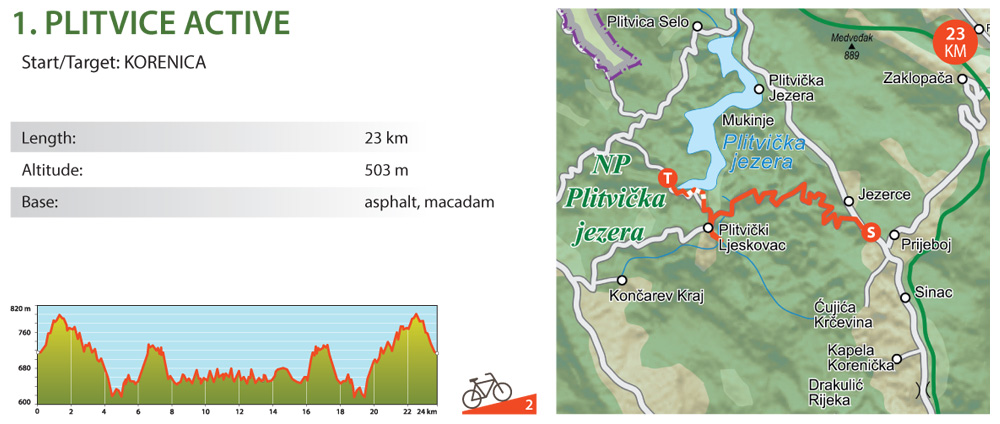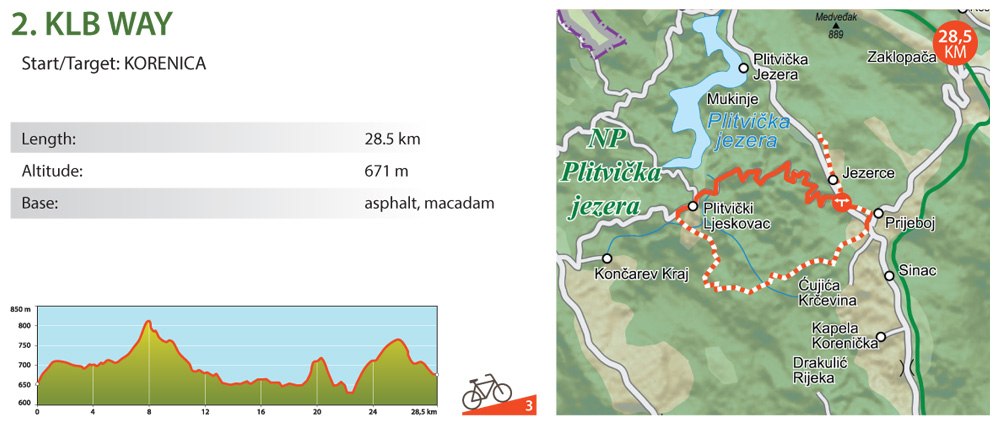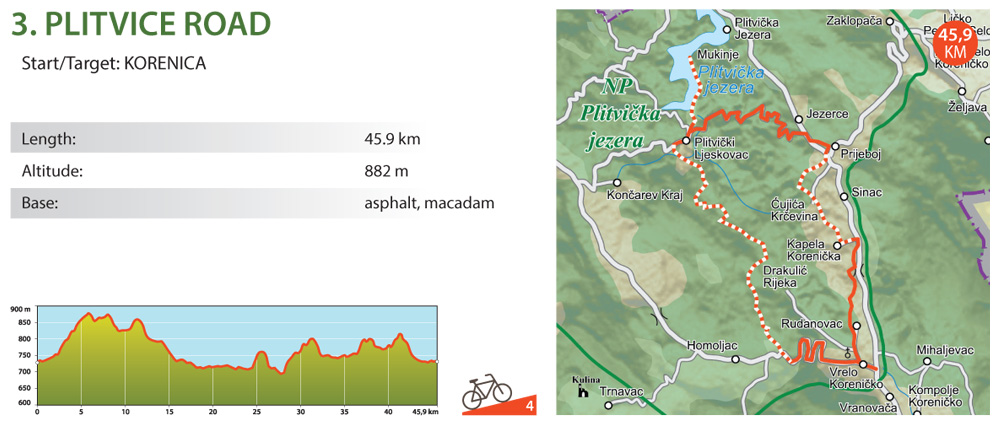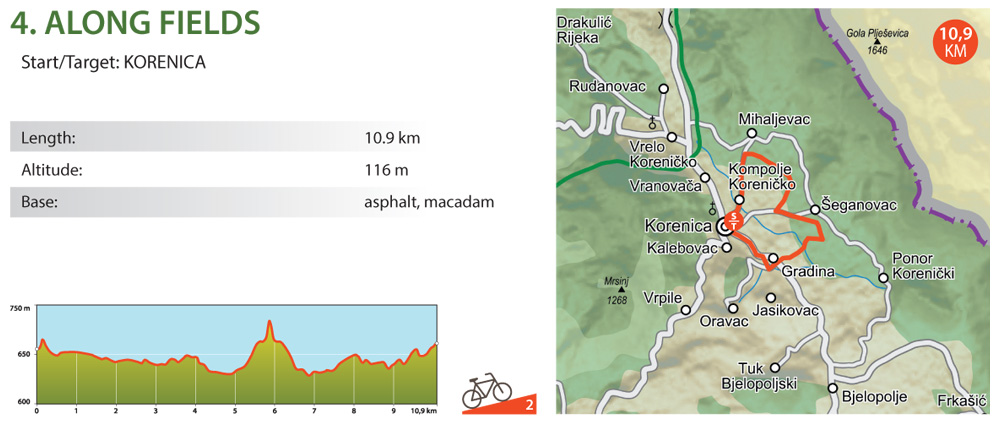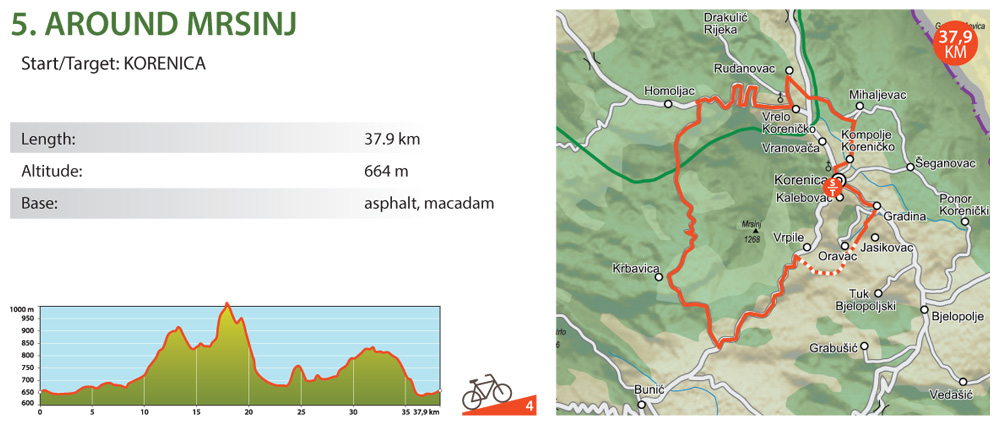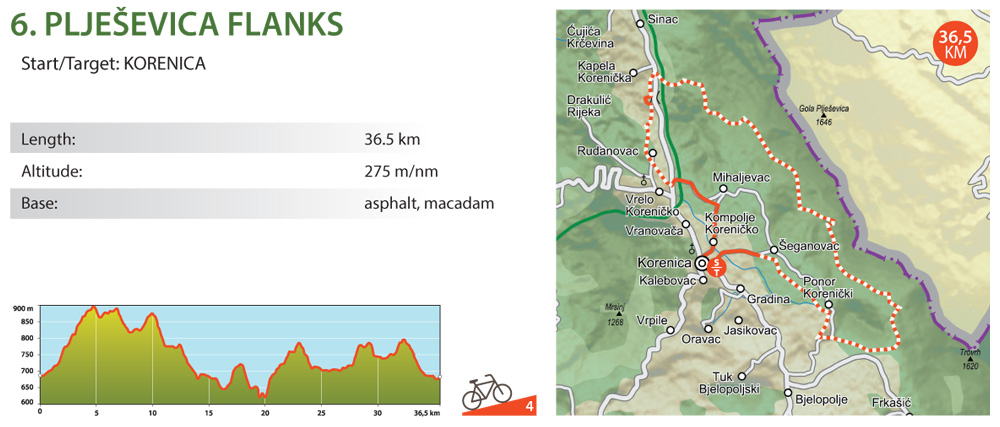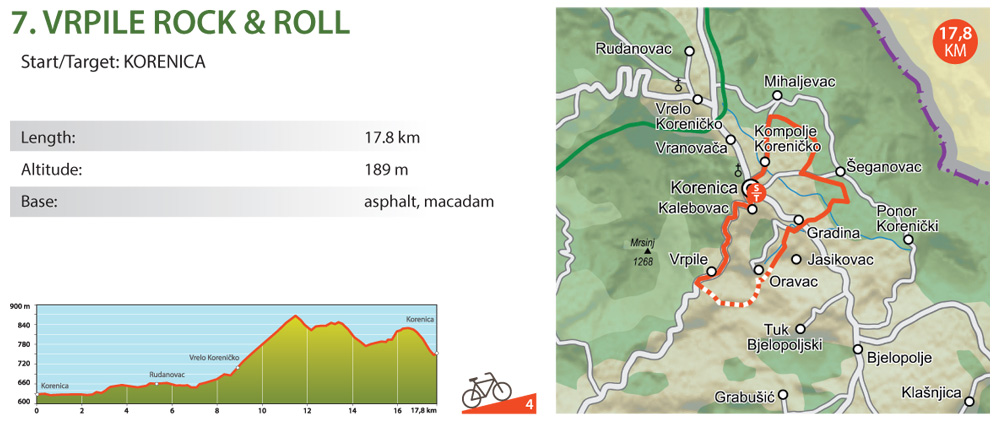 for all trails you can take over position (KML) on connection: www.plitvice-active.com

Points of interest
Plitvice Lakes National Park,
biodynamic phenomenon of karst waters
Black and White rivers
Korana village Plitvice Lakes National Park,
traditional mill and sawmill
Šupljara, a cave in the eastern part of the Lower Lakes

Tourist information
infocentar – entrance no.1 and Plitvice Lakes National Park,
Open until 31 October

Plitvice Lakes and surroundings activities
www.plitvice-active.com