Back
Sport events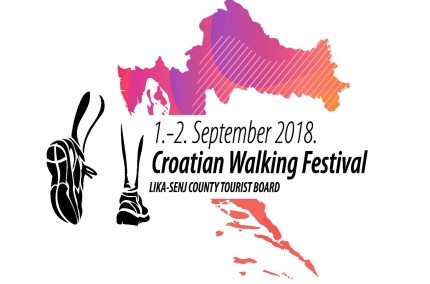 Croatian Walking Festival,
organised by Lika-Senj County Tourist Board, will be held on the 1 st and 2 nd of September in Gospić and Otočac on two routes in each city – one short, one long. The impeccable organisation has prepared everything for you – official t-shirts, start numbers, water, fruit and eventransportation between the two cities (for 2-day registration fees)!
more on: http://www.croatiawalk.com
ORGANISED RACES AND MARATHONS
NATUREL VELEBIT TRAIL
2017 Time of race: late June

First edition: 2003

Region: Zadar and Lika-Senj Counties

Location: Starigrad Paklenica / Paklenica National Park / Velebit Nature Park
INFORMATION AND CONTACT: +385(098)819 281 velebit-ultra-trail@outdoor.hr
www.outdoor.hr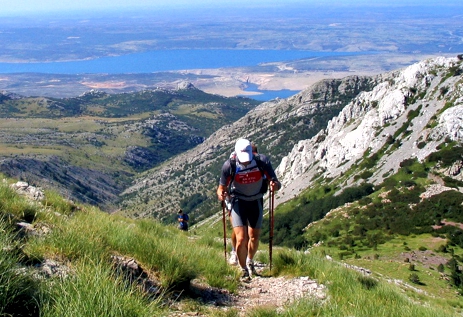 LIKA CAVE TRAIL
Time of race: first week in June

First edition: 2016

Location: Perušić, Grabovača Cave Park
Start: Samograd cave, Grabovača Cave Park
INFORMATION AND CONTACT: www.outdoor.hr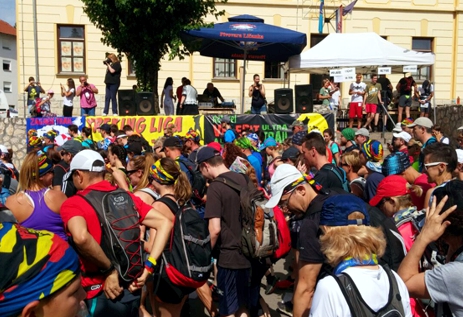 LIFE ON MARS EDITION
PAG ISLAND STAR TREKK
A
David Bowie Tribute race
Time of race: early April (Saturday)

Place: Metajna, island of Pag
, 1st edition

Starting line for all categories: Metajna canyon
Finish line: Metajna, on the promenade
INFORMATION AND CONTACT: www.outdoor.hr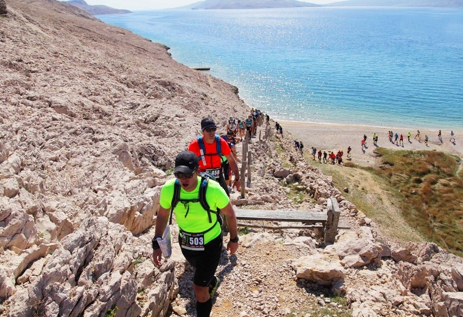 PLITVICE MARATHON
The best-known, oldest, and probably the most beautiful marathon,
the Plitvice Marathon has been held since 1981,
and draws more and more runners every year to its marathon,
half-marathon, and 5k race.
Time of race: first week in June Place: Plitvice Lakes

Start – Finish: Mukinje – Plitvice Trail length: 42km
INFORMATION AND CONTACT: www.crorun.pro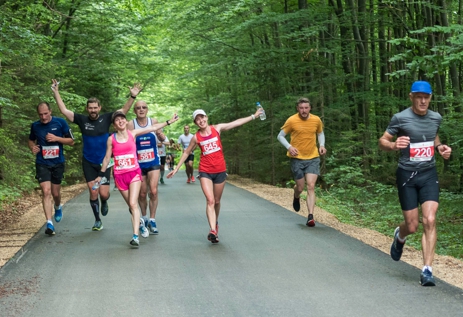 VISOČICA CLIMB
Time of race: early July

Start: at the end of Rizvanuša village (near Pizdica spring)
INFORMATION AND CONTACT:
tajnik@pdzeljeznicargospic.hr, +385(98)9223187
www.pdzeljeznicar.hr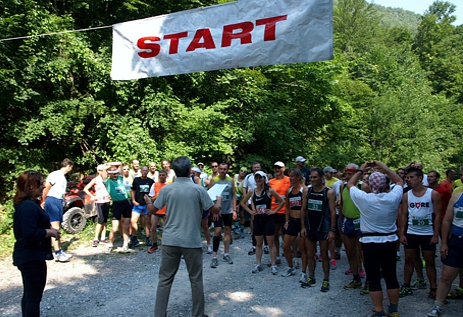 NOVALJA – LUN TRAIL&TREKK
Time of race: mid-May (Saturday)
Place: Island of Pag (Novalja – Lun)
Start – Finish: Novalja – Lun
INFORMATION AND CONTACT: +385(91)443-0007
sven.veronek@runcroatia.hr, www.runcroatia.hr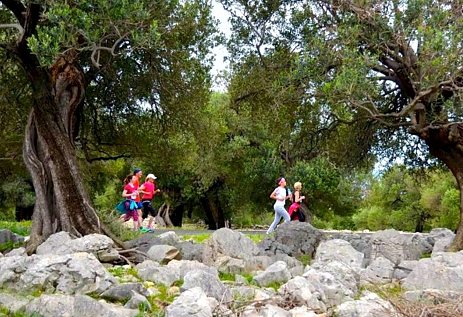 Plitvice Lakes
Cycling races
ADRIA BIKE-MARATHON – two-day cycling festival
Time of the race: mid July
First day: bike-festival exhibition of famous MTB brands, test ride of exhibited models
Second day: race beginning – start: Korenica
Marathon category: three tracks in four categories
easy route 36.5 km long, classic route 49 km long, and epic 69 km long
The length can be chosen according to one's capacities

More information at: www.adriabikemaraton.com




Gacka – Otočac
Memorial Barkan Cycling Event
Time and place of the race, and registration
end of July, main town park in Otočac, in front of the Otočac Radio building
Organizer: BK BARKAN – OTOČAC Cycling Club, bk.barkan@gmail.com, barkanbike.wordpress.com
More information on the route at:
http://www.bikemap.net/en/route/858934-barkanova-biciklijada-otocac/




Gospić
Cycling race marking the Day of the Town of Gospić
Traditional cycling race under the motto "We are all winners"
In three age categories
Time of event: mid July
Organizer: Gospić Sport Association under the auspices of the town of Gospić
The Velebit
Velebit MTB marathon – Following the paths of Winnetou
During the 60s and 70s of the past century a German-French co-production serial was filmed with seven episodes of the cult western "Winnetou", according to the legendary novels of Karl May. The western is one of the most watched European films of all time which inspited the organizers to turn the story of Winnetou into an interesting tourist offer.
Time of event: end of September
organizator: Multisport Adventure Sports Club, velebit_mtb@adventurerace.hr
category: ULTRA: 85km/2500m+ ; CHALLENGER: 45km/1350m+; RECREATIONAL: 22km/400m+
More information at:www.adventurerace.hr i www.treking-liga.com


Climb on Zavižan (from 0 to 1594 m above sea level)

Time of event: end of July
organizers: North Velebit National Park Public Institution
contacts: npsv@np-sjeverni-velebit.hr; bbk-senj@net.hr
More information: www.biciklijade.com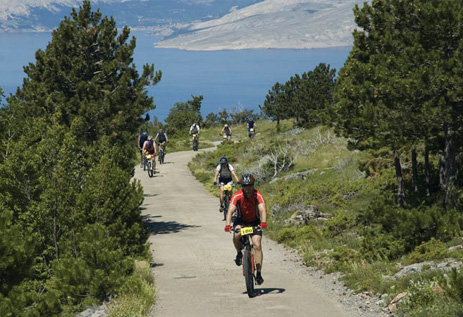 Novalja island of Pag
Novalja – Lun – Novalja Cycling Tour
Novalja – Lun – Novalja Cycling Tour is a mini marathon around Novalja which is regularly marked in the annual calendar of sport events in the Novalja region
Time of the event: end of July
More information: www.tz-novalja.hr; www.novaljaturist.com

Pag Lace Cycling Race
(Prezid – Jasenica – Pag – Novalja – Lun)
Time of event: end of October
organizer: Sportsko rekreacijski klub PEDALA LAGANINI
More information: www.pedala-laganini.hr

Pag tourism and cycling marathon
International race
Time of event: end of July
Age group 10 – 90 years, length of marathon: 43 km
organizers: Moj bicikl Association and Pag Town Tourist Board; info@mojbicikl.hr
More information: www.mojbicikl.hr, www.dropbike.com