Back
Gacka, Otočac
Gacka, Otočac > ACTIVITIES
---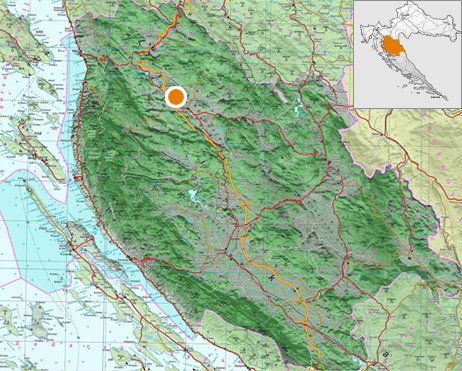 Otočac Town Tourist Board
17 Kralja Zvonimira
www.tz-otocac.hr

Gacka River, Sinac vrilo and mills, Refuge for young bears at Kuterevo
A1-Exit10, Otočac




Green - Turquoise Oasis
Gacka is a valuable etnographic locality where an abundance of true values meet unanimously: beauty, water, landscape, tradition, authenticity and, naturally, gastronomy! The karst precipice Gacka, queen among rivers, source of life for the inhabitants of Gacko polje, and a discovery of peace and beauty for tourists and travellers. Water from the river is drinking water (second in Europe in qualiy), the autochthonous brown trout is the most sought after river fish, the water plants of Gacka River were once cut to feed cattle, on the sources (in Sinac – Tonković and Majerevo vrilo) and waterfalls (in Švica) mills for grinding wheat have been renewed as have stamping-mills for washing and ""softening" of domestic woolen textile and baskets for rolling and washing woolen blankets.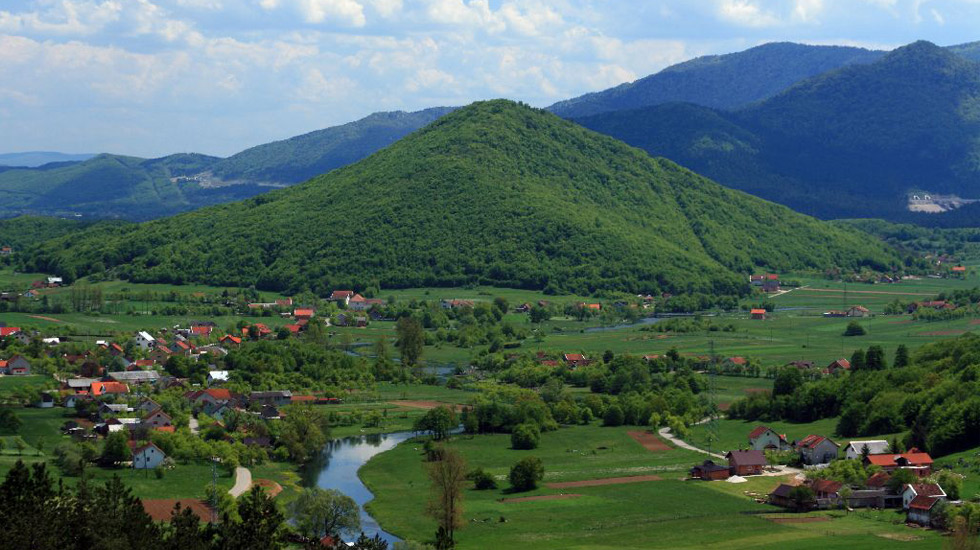 Otočac – Center of the Early Croatian Gacka Region
While the river seduces you with its beauty, it surely does not come to your mind that you are in the proximity of the oldest locality of the Croatian population. Proof of this is on the Baščanska plaque from 1100, and other proof can be seen in the homeland museum of the town of Otočac.
Did you know?
A stamping mill for making cloth has been preserved in Sinac , in other words, hand woven products made of wool that was acquired from sheep. To prepare the rough fiber for the making of comfortable clothes it was necessary to soak it and then beat it. This was done in stamping mills, special water-mills adjusted for the purpose.
Mills were also renewed where the sound of the clear water falling on the stone wheel of the mill one can smell the odour of freshly ground flower.
Arrival
Gacka can be reached from motorway A1 at Exit no.10 for Otočac. On the road towards the locality of Vrhovine in the direction of Korenica and Plitvice there is a sign for turning towards Sinac, i.e the source of the Gacka River.
Tour Plan
The town of Otočac is the center of the Gacka region and the first urban locality where you can visit many sights, the church of the Holy Trinity in the town center, the chapel of the Holy Virgin Mary in Poljica dating from 1723 and other interesting etnographic features in Gacka Museum. Upon leaving Gacka can you can turn northeast to Plitvice Lakes National Park or southeast to North Velebit National Park.
Activities
– cycling trails in Gacka River valley and the Velebit foothill villages
– walking trails: Humac, Gacka
– marked hiking trails : Otočac – Zavižan
– sports airport: Otočac, Špilničko polje
–Gacka River game fishing
We Recommend
–Gacka Museum located in the city center with a rich archeological collection, daily visits on working days from 8a.m. to 3p.m.
Group visits outside working hours according to earlier appointment
– etnographic collection of traditional values in the Gacka region- Grčević collection, Ličko Lešće
– shrine of the Mother of God from Krasno, Karmelske (Mother of God of Carmel) and St Ann from Kosinj
– game fishing in the Gacka River is an attraction for anglers for the river is known for its brown trout that grows five times faster than in other rivers of the karst regions, particularly favorable for its optimal temperature and the alkile chemical composition of the water
Events
– Folklore festival of Ličko-senjska County: May
–Gacka Cup; Taekwando Gacka Cup: May
– Days of Gacka, concerts and theater performances: July – August
– Ekoetno Gacka, exhibition – sale fair
– Competition in the preparation of the hunter's kettle : July
– Hunter's Night, Otočac: August
– Masks in Gacka, Days of the Town of Otočac; January – February










Useful Information
Velebit refuge for young bears and cubs
Velebit Association of Kuterevo (VUK)
call.: +385 (0)91 5835 412
Ivan Pavenka Crnković
53225 Kuterevo, Pod crikvom 103
www.kuterevo-medvjedi.hr
Gacka Museum, Otočac, Ulica kralja Zvonimira 37
tel./faks.: +385 (0)53 771 143
Visits every working day from 8 a.m. to 3 p.m.
Group visits outside working hours according to earlier appointment
Where to Eat
Specialities from Lika can be tasted in any restaurant:
Restaurant "GAČANSKA KUĆA", Otočac, Kralja Zvonimira 6, Tel +385 (0)53 772232
Restaurant "MAJSIĆ", Čovići 108b, Tel +385 (0)53 761 009, www.restoran-majsic.hr
Inn "ĆAMAR", Otočac, Gornja Dubrava bb., Tel +385 (0)53 771 558
Where to Stay
Accommodation in Otočac can be found in hotels or private apartments

Hotel Zvonimir – Kralja Zvonimira 28, Otočac, Tel. +385 (0)53 773-135
www.hotel-zvonimir.hr

Hotel Mirni Kutak – Gornja Dubrava 63, Otočac, tel. +385 (0)53 771-589
www.hotel-mirni-kutak.hr

Croatian Center for Autochthonous Fish and Crab from Karst Waters
Otočac, Kralja Zvonimira 10
Tel:+385(0)91 2222-397
www.pastrveituristi.otocac.hr

"Gacka" Society for Gacka River Protection and Management
53220 Otočac Bartola Kašića 5a
call.: 091 6701 954
www.gacka.hr

For visiting, sight-seeing and milling
Jure Majer – Majerovo vrilo
call.: 092 105 1466
tel.: +385 (0)53 787 408