Back
Udbina
Udbina > ACTIVITIES
---

Udbina municipality encloses an area of Krbavsko polje (Krbavsko field) in Lika. Udbina is located on the old transport route Zagreb - Split, on almost equal distance from both cities.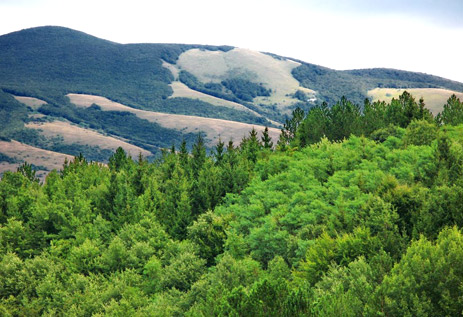 Udbina municipality is bordered by mountain peaks: Ozeblin (1657 m - the highest peak is Plješevice which is the third highest peak in Croatia), Rudi Lisac (1608 m), Kremen (1591 m), V.Rteševo (1390 m), Veliki Brusnić (1371 m), Javornik (1370 m), Komača (1177 m) and Mirkača (1131 m).
Udbina village is located at an altitude of 830 meters above the sea level, and for all tourists wishing to come here it is important to note that Udbina comes in the second place with its number of sunny days per year (immediately after Hvar, Croatia's sunniest island).

What to visit in Udbina?
Forest park Laudonov gaj (Laudon's grove) is located in the northwestern part of Krbavsko polje near the village called Šalamunić. In the park one can find around 600 oak trees aged 250 years. This forest has a historical value and is a successful example of reforestation with the aim of stopping the quicksand, a danger that is vivid in this area. French military leader Laudon is the one credited for the parks creation and after him the forest was in fact named. In 1960 it was declared as the forest park.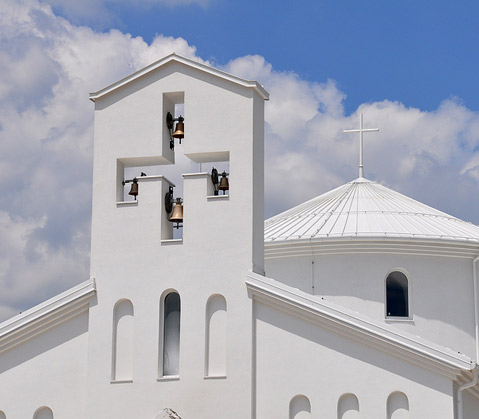 Important and very beautiful landscape called Bijeli potoci - Kamensko (White Streams - Kamensko) - extends to the municipalities of Udbina (513 ha) and Donji Lapac (700 ha). In addition to being protected as an important landscape, by the parliamentary decision Bijeli potoci - Kamensko were declared as a memorial area as well.
Nature Park Plješevica extends to the municipalities of Donji Lapac, Plitvice lakes, Udbina and Gračac. In the municipality of Udbina the area of the park extends to about 220 km².
Ornithological reserve Gola Plješevica is a nesting area of the large black grouse.
Ornithological reserve Sokolovac is located in an area of fascinating gorges and it is a nesting area of the golden eagle and the peregrine falcon.
Church of Croatian Martyrs is the largest church in Udbina and a Croatian national shrine. The church was officially opened on the 11th September 2010. Every second Saturday in September and every last Saturday in August special masses are being held that attract many visitors. With it the city council organizes a number of other religious and cultural programs along with a large fair.